On May 2, the Pentagon announced that the Department of Defense will send 1,500 active duty military troops to the U.S. southern border. For any agency tasked with monitoring border crossings, that makes this a good time to examine whether the detection technology your agency has in place is sufficient. When conducting an assessment, be sure to ask these questions. 
How protected are the perimeters?
The perimeter of the property requires the closest monitoring, especially if it is unprotected by a fence or barrier. Perimeter protection technology can provide that monitoring. Any perimeter protection technology should have the capability to be zoned according to your specific parameters, with the flexibility to be changed if needed. Ask us about perimeter protection that can be customized according to your responsibilities. 
Are the fences properly monitored?
If fencing or another physical barrier is in place, that can provide an advantage. However, a physical fence requires protection of its own. Any perimeter protection technology you deploy should be designed to detect specific breaches: climbing the fence, cutting the fence, etc.
With event-triggered alarms as part of its perimeter protection, your agency can be alerted when these critical events take place so the appropriate actions can be taken.   
Is the technology integrated?
Perimeter protection technology that communicates with event-triggered alarms and alerts is one example of proper security integration. Your agency can benefit from additional integration, such as video surveillance that verifies alarms, or body and vehicular cameras that can be monitored by a central command. The degree of technology integration can play a major role in your agency's ability to protect the territory it is responsible for. 
Call ASI Security to Learn More
ASI Security has the security technology needed to help agencies provide more effective border monitoring and border detention security. As a Schedule 84 GSA contractor, we are fully equipped to fulfill a wide range of government security project needs. If you are seeking new or additional security technology for a government property or border crossing, call us now to discuss how we can help. 
About ASI Security
ASI Security is a Class A General Contractor, providing both construction and integrated security technology solutions to government, military, and commercial clients nationwide. Based in Virginia, ASI Security is fully certified, licensed, bonded and insured, and is a minority-owner, SBA 8(a), Service-Disabled Veteran-Owned Small Business (SDVOSB).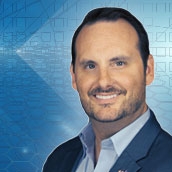 Latest posts by Ross Vierra
(see all)