CCTV video surveillance is a necessity across all commercial industries and government agencies. With the right CCTV system, private and public organizations alike can accomplish some of the most important security goals facing them today. These goals include the following. 
Property Crime Reduction
FBI statistics show that property crimes constitute more than 60% of the 9 million crimes reported in the United States each year. Property crimes include larceny/theft, burglary, motor vehicle theft, arson and vandalism. They cost organizations more than $17 billion in annual losses. One specific property crime, organized retail crime, is now considered "multichannel" because of its rapid, nationwide spread during the pandemic. The enterprises they target are reporting that these criminals are acting more brazen and aggressive. With a CCTV system designed to capture property criminals on camera, organizations can reduce their risk of being targeted — and increase the likelihood of criminals being brought to justice. 
Internal Organizational Theft
One of the fastest-growing crimes committed across a spectrum of industries is internal theft, which is theft committed by employees of the organization. More than 20% of small business owners report that their employees have stolen from them, and 57% of fraud is committed by company insiders (some of whom work with teams of outsiders as well). The losses are staggering; internal theft costs employers approximately $50 billion every year. Organizations report losses of valuable assets that include:
Retail merchandise from racks and stockrooms 

Cash stolen from registers, safes and other reserves 

Sensitive business information stolen in corporate espionage
When CCTV systems are monitoring assets, offices and restricted areas, organizations can protect themselves from the devastating impact of internal theft.   
Workplace Injuries/Accidents
The Bureau of Labor Statistics reports that there are roughly 2 million workplace injuries per year. Those injuries can lead to financial burdens for employers, from insurance premiums to court-imposed payouts. To make sure any liabilities are legitimate, employers can use CCTV footage to substantiate or dispute workplace injury claims. Time-lapsed recordings can capture an event from start to finish, delivering full documentation for an accurate record of the occurrence. 
The right CCTV system can accomplish the essential security functions today's organizations need. To discuss a customized CCTV video surveillance system, call ASI Security. We look forward to fulfilling your needs. 
About ASI Security
ASI Security is a Class A General Contractor, providing both construction and integrated security technology solutions to government, military, and commercial clients nationwide. Based in Virginia, ASI Security is fully certified, licensed, bonded and insured, and is a minority-owner, SBA 8(a), Service-Disabled Veteran-Owned Small Business (SDVOSB).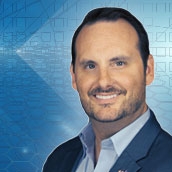 Latest posts by Ross Vierra
(see all)