ASI Security is proud to hold a GSA Multiple Award Schedule (MAS) Contract (formerly a GSA Schedule 84 Contract), as this uniquely qualifies us to meet the security needs of your government facility. That includes fire security products and services, which we have provided to government facilities for more than two decades. Here are some additional advantages we offer government clientele in need of fire protection services. 
In-House Design
ASI Security designs each system to meet the needs of the facility you manage, whether it is a federal, state or local government property. Our GSA Contract is indicative of the insights we have regarding what is required of fire alarm systems for military bases, public school campuses, government service buildings and more. Our years of experience in government fire alarm design and installation gives us a unique advantage that's hard to find elsewhere. 
Reliable Installation
In addition to custom fire alarm design, government clients of ASI Security can get fast, reliable system installation from our knowledgeable, experienced and certified technicians. On a government property where budgets are tight and things need to be done as efficiently as possible, this is a critical advantage.
Our techs are more than installers; they are also experienced project managers and administrators, skilled to complete your installation with precision and professionalism. 
Additional Services
ASI Security also offers government clients the advantage of additional services designed to protect people on government property. From active shooter detection, evacuation systems, mass notification and panic alarms, to chemical, biological, radiological and explosive (CBRNE detection) and so much more, we can provide you with a single resource to obtain these critical services that protect government facilities further. 
Call ASI Security to Learn More
These are just some of the advantages we offer clients in need of government fire alarm systems nationwide. To discuss the fire protection needs of the government facility you manage, call ASI Security. We look forward to answering your questions.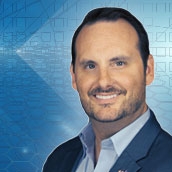 Latest posts by Ross Vierra
(see all)