Government facilities face unique challenges when it comes to ensuring the security of sensitive information, critical infrastructure, and the safety of workers. The need to adopt robust security measures to safeguard against a rapidly evolving threat landscape is no longer emerging; it is now. If the agency you represent has not yet adopted these security technologies, take steps to remedy that today. 
Access Control Systems
In a time when traditional lock-and-key mechanisms are no longer sufficient to protect buildings, electronic access control is fundamental for securing government facilities. Depending on the security needs of your facility, access control systems can provide advanced protection with features ranging from smart card readers to biometric authentication (i.e. facial recognition or fingerprint scanning). In addition to regulating access to entries, your access control system can also enable tracking and monitoring of individuals within the facility. Administrators can add and delete users, view reports and adjust schedules from a single, web-based portal. 
Video Surveillance and Analytics
Video surveillance remains a crucial tool for monitoring and deterring security breaches on high stakes properties — but for government facilities, mere recording is no longer sufficient. Fortunately, we have government grade CCTV video surveillance systems that are equipped with AI-powered video analytics.
These systems can identify suspicious activities in real-time, automatically triggering alerts to your authorized stakeholders when potential threats are detected. 
Perimeter Intrusion Detection 
Government facilities require robust protection around the entire perimeter of every building. ASI Security can deliver perimeter protection to government facilities with motion sensors that detect any and all unauthorized attempts to enter, and trigger audible alarms to draw attention to the area. At the same time, the system initiates an immediate response from agents monitoring the system so that the appropriate authorities can be contacted right away. 
Contact ASI Security to Learn More 
With threats to government facilities becoming increasingly sophisticated, it is incumbent upon administrators to allocate security budgets more efficiently. By embracing access control systems, advanced video surveillance and analytics and perimeter intrusion detection systems, government facilities can enhance their security posture, fortify their defenses and ensure the safety of building occupants. Find out what's possible by contacting ASI Security. We hold a GSA Multiple Award Schedule (MAS) Contract (formerly a GSA Schedule 84 Contract). This uniquely qualifies us to meet the security needs of your government facility. 
About ASI Security
ASI Security is a Class A General Contractor, providing both construction and integrated security technology solutions to government, military, and commercial clients nationwide. Based in Virginia, ASI Security is fully certified, licensed, bonded and insured, and is a minority-owner, SBA 8(a), Service-Disabled Veteran-Owned Small Business (SDVOSB).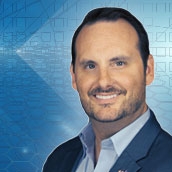 Latest posts by Ross Vierra
(see all)