In October, new U.S. Customs and Border Protection (CBP) data on migrant encounters showed that federal agents at the southwest border encountered more than 2 million migrants in fiscal year 2022. As reported, a substantial spike in migration from Venezuela, Cuba and Nicaragua accounts for the increase from 2021, when the 1.7 million migrants encountered by agents largely stemmed from Central American countries. As evidenced by a monthly CBP operational update, the shocking statistics seem virtually endless. 
Border Security Technology for All Governments 
Unless critical intervention takes place immediately, the border crisis is on the verge of becoming irreversible. Fortunately, this intervention can be delivered in the form of powerful security technology. At ASI Security, we make that technology available nationwide to all authorities having jurisdiction at the border — whether it be federal agencies, state law enforcement, local municipalities or sheriff's departments. Every government tasked with managing migration can benefit from our technologies to address some of the most pressing aspects of the border crisis, including these subsets. 
Repeat Migrant Encounters
One subset of migrant encounters is the repeat encounter. The CBP data showed that out of the 230,678 encounters in October, 19% involved individuals who had at least one prior encounter in the previous 12 months. By comparison, the average re-encounter rate was 14% for five years from 2014 to 2019. In the month of October, 34% of the 78,477 migrant encounters were processed for expulsion under Title 42 — many of which will likely attempt to cross again. 
Unique Migrant Encounters 
Repeat crossings are an emerging threat, but first-time border crossings continue taking place. The CBP reports that the number of unique individuals encountered in October was 196,479, a 2.9% increase from September (when unique enforcement encounters was 196,000). The majority of these encounters continue to be single adults (69%) — as opposed to families, which only account for 59,757 of the total unique encounters for October, and unaccompanied children, which represent 12,034 encounters in October. 
ASI Security Technology at the Border  
ASI Security has technology that supports border enforcement efforts to manage all types of migrant encounters. Our border security technology and services include:
Land-based surveillance systems

Unmanned aircraft systems (UAS/drone) 

Perimeter detection

Live guard personnel staffing
These solutions are designed to identify, detect and track individuals crossing the border, including cartel criminals who are smuggling other humans for profit and contributing to the Fentanyl crisis by trafficking narcotics. Our border security technology can communicate with the assigned stakeholders at your agency to alert them to crossings of all sizes. Because we understand that every agency operates with its own protocol, customized solutions are available. This is what we recently did for Immigrations and Customs Enforcement (ICE), when we were awarded a contract to provide custom security integration solutions, perimeter detection and fencing at the border in Texas. 
To discuss the specific border security technology needs of your government agency, contact ASI Security now. We proudly deliver effective security technology for our government partners tasked with mitigating the border crisis.  
About ASI Security
ASI Security is a Class A General Contractor, providing both construction and integrated security technology solutions to government, military, and commercial clients nationwide. Based in Virginia, ASI Security is fully certified, licensed, bonded and insured, and is a minority-owner, SBA 8(a), Service-Disabled Veteran-Owned Small Business (SDVOSB).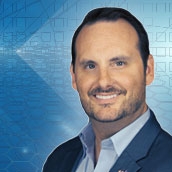 Latest posts by Ross Vierra
(see all)