ASI Security, a division of Axis Global Enterprises Inc., has secured a multimillion-dollar contract to provide security integration services to Immigrations and Customs Enforcement (ICE), a component agency of the U.S. Department of Homeland Security (DHS).
The Virginia Beach based company, which specializes in electronic physical security technologies, was selected by DHS/ICE to design and install custom security integration system solutions, perimeter detection and fencing in Texas.
"Our mission has been to secure the future for our clients and our countries border and the mission of DHS/ICE to keep our country safe is directly in line with our commitment to our country," said Ross Vierra, Chief Executive Officer and President of ASI Security, a division of Axis Global Enterprises Inc. "Our company has the proven experience and technology solutions to help in the direct defense of our nation's infrastructure and no greater area that needs to be secured than our border and detention facilities throughout our country. This recent award is a continuation of the quality of service our company is dedicated to providing to all of our clients."
Previous Government Contract Awards
ASI Security a division of, Axis Global Enterprises, has a long and successful history supporting local, state and federal government contracting all physical security locations throughout the United States. Our past performance includes clients from Naval Special Warfare, Department of the Navy, Air Force, US Army, US Treasury, DHS, ICE, Commonwealth of Virginia, and other state and localities through the country.
DHS/ICE Contract Demonstrates Trust in ASI Security
According to Mr. Vierra, awarding the DHS/ICE contract to Axis Global Enterprises/ASI Security represents the level of trust the federal government has in our proven security technology solutions. "Our team is constantly staying on the cutting edge of the best technology in the world to help our client's secure, detect, identify and defend high valued assets," Vierra said. "We provide custom solutions to meet our client's security needs in any location around the country, our goal is to provide future proof solutions that meet and exceed the needs of today while safeguarding for the future."
Visit www.asisecurity.net for more information.
About ASI Security
ASI Security provides custom security integration, technology, and physical security solutions throughout the country. Since 1995, ASI Security has been a leader in providing of intrusion detection, video surveillance, access control, perimeter and subterrain detection, security fencing, drone and anti-drone technology, active shooter system, fire alarm, and monitoring solutions.
About Axis Global Enterprises
Axis Global Enterprises is a full service, Class A General Contractor, providing both development, construction and integrated security technology (dba ASI Security) solutions to government, military, and commercial clients nationwide. Based in Virginia Beach, Virginia, Axis is fully certified, licensed, bonded, and insured, and is a minority-owned, Service-Disabled Veteran-Owned Small Business (SDVOSB). For more information, please visit www.axisge.com or www.asisecurity.net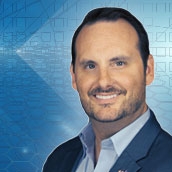 Latest posts by Ross Vierra
(see all)