It's National Fire Prevention Month, but here in Virginia, there's been a major increase in house fires all across the commonwealth. The Virginia Red Cross has been called to 29 fires so far this month as people are being forced to evacuate their homes, many of them sustaining injuries and experiencing trauma. Because of National Fire Prevention Month, the Richmond Fire Department and the National Fire Protection Association (NFPA) are providing these tips. 
Cook with caution.
Richmond Fire says the number one cause of the fires this season is cooking. As you gear up for fall cooking, the NFPA reminds everyone to stay in the kitchen while frying, grilling, boiling, or broiling food. If you are simmering, baking, or roasting food, check it regularly, remain in the kitchen, and use a timer. Don't cook while drinking alcohol, and keep flammable items away from the stovetop. 
Prevent smoking fires. 
Richmond Fire reports that smoking is also a leading cause of fires. The NFPA says most fires resulting in deaths start in the living room, family room, bedroom or den — so if you smoke, do it outside. Use a deep, sturdy ashtray, and place it away from anything that can burn (curtains, bedding, etc). After smoking outside, do not place cigarette butts in vegetation, including potted plants, landscaping mulch or leaves. All of these things can easily catch fire. 
Heat your home responsibly. 
As the weather gets colder, fire authorities expect to respond to more fires involving indoor heaters. William Spindle, the Deputy Fire Marshal for the City of Richmond, says there is a minimum distance to keep between flammable items and your heating source. 
"Make sure that if there's any kind of indoor heating system or heating source, whether it be a kerosene heater or electric space heater, we want to keep them at least 36 inches away from anything that's combustible, anything that can catch on fire," he said.
And of course, your family should make a fire escape plan with two exits out of every room; once outside, all family members should stay out. "Your life is far more important than any material things that are inside," Spindle said, "so please get out, stay out." 
If you have inadequate home or business fire detection at your Virginia Beach property, that is something to correct immediately. ASI Security can help; call us this fall to discuss your needs. 
About ASI Security
ASI Security helps establishments throughout Virginia Beach, Norfolk and Hampton Roads improve their business security by providing intrusion detection, video surveillance, access control, remote management tools and more.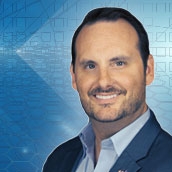 Latest posts by Ross Vierra
(see all)