Per the most recently available U.S. Customs and Border Protection (CBP) data, the roughly 2 million migrants who encountered border agents in fiscal year 2022 included individuals on the Terrorist Screening Dataset (TSDS), colloquially known as the "terror watchlist." In FY22, there were 98 encounters with non-U.S. citizens on the TSDS; at the start of FY23, the CBP reports nine more TSDS encounters have already occurred so far. This exposes a deep need for border security technology that can protect the homeland from potential terror activity. 
TSDS Border Security Technology   
ASI Security has powerful border security technology that delivers reliable support to immigration authorities, intelligence agencies, law enforcement, and other government entities that provide critical counterterrorism efforts at the southwest border. The technologies we make available are designed to address the specific counterterrorism challenges that have emerged during the current border crisis. Those challenges include the following. 
Rural & Offgrid Migration Routes 
Because the majority of migration routes to the southwest border are on remote, offgrid terrain, any security technology at the border must be designed for these harsh conditions. ASI Security has border security technology designed for this rural terrain; no matter how remote the locations, our solar driven camera solutions will operate by harnessing the power of the sun. The cameras' communication with your appropriate agency stakeholders can also work seamlessly with these powerful, offgrid CCTV cameras. 
Fentanyl & Other Drug Trafficking 
The fentanyl crisis is an ongoing emergency that warrants urgent attention. On November 6, U.S. Customs and Border Protection officers in El Paso intercepted a failed smuggling attempt of 26 pounds of methamphetamine and 10 pounds of fentanyl by an 18-year-old individual intending to cross the border with these deadly narcotics. This was at the Bridge of the Americas, a vehicle crossing where thousands of automobiles pass through daily. With our reliable border security technology, officers and agents at vehicle crossings can continue to prevent the trafficking of lethal drugs into the homeland. 
Communication Devices 
Terror networks and cartel operators are supported by sophisticated mobile technology, and it requires a similarly sophisticated solution. ASI Security has border security technology to penetrate mobile devices, give law enforcement access to critical information, and intercept criminal plans at the border. Whether terrorists are plotting acts of violence, or cartels are discussing plans to transport humans, drugs or firearms, agencies can crack their conversations and intervene at the right time. 
ASI Security Technology at the Border
ASI Security can expertly provide the border security technology that's right for the specific challenges of your agency. As experienced security integrators, our professionals are agnostic to any one product; our only interest is supporting your agency in detecting, identifying and deterring the threats you face. We provide manpower and technology solutions, with expert consulting in between. To discuss the specific border security technology needs of your government agency, contact ASI Security now. 
About ASI Security
ASI Security is a Class A General Contractor, providing both construction and integrated security technology solutions to government, military, and commercial clients nationwide. Based in Virginia, ASI Security is fully certified, licensed, bonded and insured, and is a minority-owner, SBA 8(a), Service-Disabled Veteran-Owned Small Business (SDVOSB).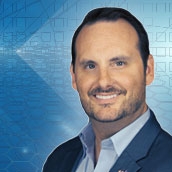 Latest posts by Ross Vierra
(see all)