Unfortunately, we enter 2023 with some sobering knowledge on the fentanyl crisis. On December 20, the Drug Enforcement Agency (DEA) announced that it seized more than 379 million deadly doses of fentanyl in 2022. That's enough fentanyl to kill every single American.
Where is Fentanyl Being Trafficked on the U.S. Border?
This underscores the deep security chasm that exists on the southern U.S. border — particularly at the U.S-Mexico border crossings in Southern California, where 60% of all fentanyl seized in the United States is found. In fact, says the port director of the San Ysidro Port of Entry between San Diego and Tijuana, more than 65,000 vehicles cross the San Ysidro Port of Entry every day.
And, as we have previously reported in our series on border crisis security solutions, agents in Texas continue to intercept fentanyl smuggling attempts at El Paso area crossings.
Are There Security Solutions for the Fentanyl Crisis?
The agents who have been dispatched to the border have been trained on advanced search methods, such as non-intrusive inspection technology that enables agents to scan a vehicle for the presence of narcotics as drivers pass through. Those interventions can be very effective — but in this unprecedented time of fentanyl trafficking, they may not be sufficient. ASI Security and its parent company, AXIS Global Enterprises, Inc., hold a Schedule 84 General Services Administration (GSA) contract to meet the needs of these agencies. Services that can support the goal of intervening in fentanyl trafficking include the following.
Communication Devices
Cartels and drug traffickers use sophisticated technologies that can only be intercepted by other sophisticated technologies. ASI Security solutions can crack smartphones and other devices so that law enforcement can gather the information needed to stop incidents of smuggling at border crossings.
Aerial Surveillance
With the phasing out of piloted border and counter-drug missions, agencies are in dire need of alternative aerial surveillance solutions. Our land-based surveillance systems, aerial drone systems and counter drone systems can monitor, identify and detect trafficking happening on the ground.
Ground-Based Surveillance
The vast majority of fentanyl trafficking occurs at vehicle crossings. With ground-based surveillance sensors supporting your department's checkpoint efforts, more smugglers of fentanyl, methamphetamine and other narcotics can be intercepted. Our ground-based surveillance can detect long-range threats, in any weather, including at night and other low-light conditions.
ASI Security is committed to supporting government agencies at the southern U.S. border with security interventions for the fentanyl crisis. To learn more about these and other government security solutions, contact ASI Security now.
About ASI Security
ASI Security is a Class A General Contractor, providing both construction and integrated security technology solutions to government, military, and commercial clients nationwide. Based in Virginia, ASI Security is fully certified, licensed, bonded and insured, and is a minority-owner, SBA 8(a), Service-Disabled Veteran-Owned Small Business (SDVOSB).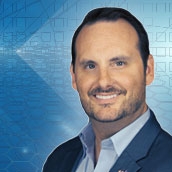 Latest posts by Ross Vierra
(see all)