Some of the most frequently asked questions we receive are regarding modern scenarios that may affect business or commercial security. Virginia security customers can rest assured that we have them covered when it comes to these top concerns. 
No Landline Phone
Barely a quarter of Americans still own a landline phone; even many businesses are abandoning landlines for a dedicated business mobile phone. Fortunately, a wireless security system will work without a landline when the monitoring is supported by cellular technology. ASI Security uses a dedicated cellular connection for your security system; our monitoring technology is powered by Alarm.com and Qolsys, two of the leading security platforms for business and commercial security. Virginia customers will be protected by their alarm signal connecting to the monitoring center over a dedicated cellular network. 
Cut Phone Line
For alarm owners who still own a landline phone – whether it's a large commercial property, a rurally located customer, or a government security client for whom landlines are mandatory – the risk of someone cutting a phone line does not have to impact security monitoring. We encourage you to request that we back up your system with wireless technology; this ensures a seamless connection, even when your landline service is interrupted. 
When our cellular technology continues to support your monitoring service, your alarm signal will reach the live agents at the monitoring center, and authorities can still respond to your location if they are dispatched by the agent.    
Power Outage
Power outages are always a headache. Fortunately, they don't have to be a security risk. Whether it's a widespread, local power outage due to a summer storm (like the recent power outage in Arlington) – or, an electrical power failure impacting only your property – your security system can still connect to the monitoring center. At ASI Security, our monitoring centers use power supplies that are uninterruptible. This ensures that your security system is always monitored, even in the event of a power outage. 
These are the ways we address some of your most pressing concerns regarding modern business and commercial security. Virginia clients of ASI Security can rely on ASI Security to have them covered. To learn more about what we can provide, contact us today. 
About ASI Security
ASI Security is a Class A General Contractor, providing both construction and integrated security technology solutions to government, military, and commercial clients nationwide. Based in Virginia, ASI Security is fully certified, licensed, bonded and insured, and is a minority-owner, SBA 8(a), Service-Disabled Veteran-Owned Small Business (SDVOSB).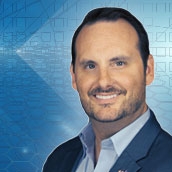 Latest posts by Ross Vierra
(see all)