Government buildings are sensitive properties, and any criminal activity that takes place onsite must be thoroughly investigated. To assist government clients with monitoring for prohibited conduct and performing forensic investigations, ASI Security offers security technology that can help root out the following concerns.
Prohibited Items
Whether it's a controlled substance smuggled in or a widespread contraband operation happening onsite, anything involving prohibited items on a government property warrants an upgrade to more powerful security technology. To get to the bottom of prohibited items cases involving everything from weapons to narcotics, ASI Security can upgrade alarms, provide drug testing equipment/services, or install physical access control systems. For more specialized investigations, our government security technology includes wearable body cameras, special purpose clothing, UAS/drones and more.
Prohibited Activity
Frequently, prohibited activity on government campuses far more dangerous than it is on commercial properties. Improper activity risks may still include trespassing and theft, but the risk of severe incidents is far higher. On government property, some of the most common security threats include violent altercations, major vandalism, and planting hazardous objects. To help government security staff stay on top of threats, ASI Security can assist by upgrading video surveillance systems in high risk areas, adding additional support with vehicular video, and boosting live guard staffing.
Prohibited Access
Often, government properties have large campuses with layouts featuring both public spaces and restricted areas. To address the security needs of these government properties, ASI Security encourages adding or enhancing physical access control systems (PACS), ensuring that video surveillance is adequately installed across the entire campus, and considering where additional live guard staffing may be needed. We're ready to help protect the restricted areas on your government property.
To discuss how to protect against prohibited items, activity and access on a specific government property, contact ASI Security. We hold a GSA Multiple Award Schedule (MAS) Contract (formerly a GSA Schedule 84 Contract), which uniquely qualifies us to meet the security needs of your government facility.
About ASI Security
ASI Security is a Class A General Contractor, providing both construction and integrated security technology solutions to government, military, and commercial clients nationwide. Based in Virginia, ASI Security is fully certified, licensed, bonded and insured, and is a minority-owner, SBA 8(a), Service-Disabled Veteran-Owned Small Business (SDVOSB).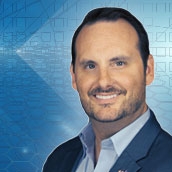 Latest posts by Ross Vierra
(see all)