As summer comes to a close, hospitality properties are taking stock of the security challenges they now face so that improvements can be made before the next busy travel season. Hospitality security managers have spoken out about the recent challenges to emerge in the threat landscape at their hotel and resort properties; here are some of their top concerns.
Loss Prevention
Thieves are becoming bolder across all the industries they target, but hospitality has been hard hit in recent months with newer, more brazen scams. Recently, a string of Las Vegas hotel thefts involved the perpetrator entering guest rooms using a stolen master key that granted access to an entire block of rooms. The thief would enter the room while guests were sleeping, prop the door slightly ajar with a towel so as not to wake the guests, locate the guests' cash or jewelry, then leave the purse it was stolen from near the door.
Guests who have been victimized by this crime are demanding security improvements, such as additional video surveillance in the hallways. If your property does not yet have cameras in hallways outside guest rooms, this is a necessary loss prevention measure to implement.
Assault Reduction
Unfortunately, physical assaults are also on the rise at hospitality properties nationwide, including sexual assaults. Assaults can happen in areas ranging from guest rooms, to stairwells, to parking structures, to common areas like swimming pools that are less populated after dark.  To improve guest security and reduce the risk of this happening at your property, the most important technology to address is video surveillance.
High definition cameras that provide time lapse recordings, audio recordings, color recording, and night vision are all important upgrades that can keep guests safer in high risk areas.
In addition, video surveillance monitoring is a critical way to make sure onsite security staff are alerted when suspicious activity is in progress, so they can immediately be prompted to intervene if an assault is taking place. If your video surveillance is not monitored, ask us about implementing monitoring now.
Liability Protection
Having the most effective security technology possible can also lower the risk of liabilities for your hospitality organization. Many times, victimized guests file insurance claims or take legal action; by ensuring your cameras are able to capture criminal risks and communicate with security staff right away, you can reduce the risk of costly liability claims. If you are in hospitality management and any of these security concerns apply to your property, call ASI Security for more information on video surveillance, access control, and other critical security technology. We have a variety of integrated security solutions to fit your unique hotel security needs.
About ASI Security
ASI Security is a Class A General Contractor, providing both construction and integrated security technology solutions to government, military, and commercial clients nationwide. Based in Virginia, ASI Security is fully certified, licensed, bonded and insured, and is a minority-owner, SBA 8(a), Service-Disabled Veteran-Owned Small Business (SDVOSB).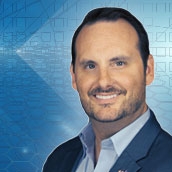 Latest posts by Ross Vierra
(see all)