In the last published report of the Department of Homeland Security's Interagency Security Committee, it was reported that members had identified facility access control as their number one subject. Agencies report a need for physical access control systems (PACS) that can help them through the full access control process, from employee and visitor entry and security screening, to the first point of authentication into nonpublic space. Here are some common areas of concern for many agencies, and how the right electronic access control system can fill the gaps. 
Validating Identities 
When access control is relegated to live guards at the entry point, validating the identities of those who attempt to enter is typically done by checking a manual list or electronic database of names. There may be an inclusion list containing the names of authorized entrants, and/or an exclusion list containing names of those who are not permitted to enter (AKA a "do not admit" list). These validated identity methods may not be entirely ineffectual, but they are rapidly becoming outdated. An electronic access control system that requires entrants to present an activated credential – i.e. a personal identity verification (PIV) card – can boost an agency's validated identity effectiveness by removing the act of manual list checking. 
Managing Credentials
When an agency employee is suspended or terminated, revocation of their credential can be a challenge. The act of collecting the employee's PIV card is often unpleasant, especially when an employee facing suspension or termination is reluctant to surrender it. With an electronic access control system, the agency's security office administrator can deactivate the employee's card with a single click. This same ease of management is a benefit when an employee in good standing loses their PIV card, or reports their card stolen. With electronic access control, managing credentials becomes a simpler process almost instantly. It can be a major boost for a government agency looking to streamline security protocols. 
Removing Error Risks 
In some agency environments, PIV cards may be insufficient identifiers. In those scenarios, a biometric access control system can be the ideal solution. These systems rely on biometric identifiers such as fingerprints or facial recognition technology to verify the identities of those seeking entry to government facilities. Biometrics virtually eliminate the margin of error by validating identity through each individual's immutable physical characteristics.
The Department of Homeland Security uses biometrics for a variety of purposes, such as detecting and preventing illegal entry into the U.S., granting and administering immigration benefits, facilitating travel and trade, enforcing federal laws, and enabling verification for visa applications. 
Call ASI Security to Learn More
When a local, state or federal government agency is in need of a government security contractor to provide electronic access control, ASI Security can be the resource. We hold a GSA Multiple Award Schedule (MAS) Contract (formerly a GSA Schedule 84 Contract), which uniquely qualifies us to install and implement these systems on government properties. To discuss access control for government building security, call ASI Security now. 
About ASI Security
ASI Security is a Class A General Contractor, providing both construction and integrated security technology solutions to government, military, and commercial clients nationwide. Based in Virginia, ASI Security is fully certified, licensed, bonded and insured, and is a minority-owner, SBA 8(a), Service-Disabled Veteran-Owned Small Business (SDVOSB).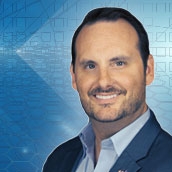 Latest posts by Ross Vierra
(see all)