The modern hospitality industry faces a number of unique challenges. Today's guests have high expectations for the hotels, motels and hospitality properties they visit — and, they aren't afraid to voice their opinions or share their experiences online. There are also local criminal risks to contend with, homelessness on the rise and a new focus on terror risks connected to global events.
In the midst of all this, hospitality venues are expected to provide safe, secure accommodations and a welcoming ambiance throughout their properties. Fortunately, there is security technology that can help, with solutions in access control, video surveillance, intrusion detection and traffic flow management. Here's why to choose ASI Security to provide those solutions.
Full Lifecycle Management
While most electronic security companies operate as one-time contractors, we can provide support for the full lifecycle of the technologies we implement. It starts long before installation, with a customized solution designed specifically for your hotel, motel or other hospitality property. Next, we implement the design with installation, integration and testing. Finally, we provide ongoing support throughout the lifecycle of the technology. With this close collaboration at the heart of the plan, ASI is not your one-time security contractor; we're your trusted security partner for the long haul.
Existing Technology Integration
Part of the design is strategizing an integration with any existing security apparatus you wish to keep. This is an important advantage for many hospitality properties, because it:
Allows facilities to keep what's already working.
Reduces the need to train on new equipment.
Keeps the cost of expanding security systems manageable.
Ensures all security technology "talks to" each other seamlessly.
If your hospitality property has struggled to hit business targets over the past year, the ability to integrate with existing technology can help you improve security conditions and attract new business without a costly overhaul.
Remote System Management
For busy managers and mobile staff members, remote monitoring is critical. Whether it's your IT staff or your security force, authorized employees can view cameras and check access reports from any location, on any internet-connected device. Access credentials can be activated and deactivated from anywhere, and new users can be added and deleted remotely.
We care about the success of our hospitality clients, and it shows in the work we do. To discuss how the ASI difference can impact your hotel, motel or other hospitality property, contact ASI Security today.
Contact ASI Security to Learn More
To learn more about any of the retail security solutions discussed here, contact ASI Security today. We look forward to helping you.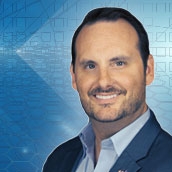 Latest posts by Ross Vierra
(see all)