The restaurant industry has endured some tough times over the past year and a half. According to the National Restaurant Association's 2021 State of the Restaurant Industry report, more than 110,000 restaurants throughout the U.S. closed their doors for some period of time due to COVID-19. Those that were able to re-open need security solutions to help them recover profits and minimize losses as much as possible. At ASI Security, we have those solutions. Our restaurant security technology can help restaurant managers do the following. 
Prevent Internal Theft
Unfortunately, the majority of restaurant theft is the result of internal crimes committed by staff members. According to the National Restaurant Association, internal employee theft is responsible for 75% of inventory shortages. Three-quarters of employees steal from the workplace at least once, while 50% steal repeatedly. With advanced video surveillance integrated into your point of sale systems, your restaurant can prevent internal theft while monitoring the behavior of employees. 
Protect Food Inventory  
Other times, restaurant food inventory is wasted on spoilage — an unfortunate occurrence that's totally preventable. With temperature sensors installed in your freezers and storage areas, you can avoid spoilage and protect the raw food materials you need to create your menu products. The sensors activate alarms when temperatures drop, triggering alerts to managers so that inventory can be quickly salvaged. This is one of our most innovative restaurant industry security solutions. 
Plug in Remotely
Restaurant owners are rarely onsite during all operating hours. If you're making trips to the farmer's market, supply store or bank, you still need ways to stay plugged in to what's going on at your business. With our restaurant industry security solutions, you can pull out your smartphone to track your daily open and close times, arm or disarm your alarm system, or view live video of what's going on at the site. Authorized managers can have the same access at your discretion. 
Contact ASI Security to Learn More 
If you have a restaurant to run, we have security solutions to help you survive the uncertainties of the industry. Call us today to discuss restaurant security solutions.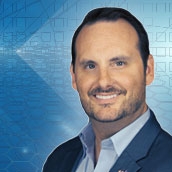 Latest posts by Ross Vierra
(see all)