As we prepare to end one year and ring in another, many nonprofit organizations will experience an increase in year-end donations. That's outstanding, but there are also increased security risks that come with it — particularly for organizations that store monetary donations and asset gifts onsite.
Fortunately, ASI Security has the integrated security solutions that not-for-profit organizations, foundations and non-governmental organizations (NGOs) need to protect their property and assets from those who would do them harm. Here are our suggestions.
Video Surveillance Monitoring
With professionally installed cameras inside and out, you can ensure your headquarters, chapter sites and other locations will be carefully monitored by motion-triggered video. When someone is captured on camera in a restricted area, our customizable video services can send an alert to your onsite administrator so a decision can be rendered immediately regarding the level of risk.
Advanced Visitor Management
With a powerful visitor management system at each of your sites, your administrators can receive on-demand alerts and reports featuring every visitor to the property.
Ask us more about a visitor management system that registers and tracks all your visitors, and we can design one that works for your nonprofit organization's needs.
Access Control Systems
An access control system is a must for most nonprofit organizations. These electronic systems allow you to leave traditional keys behind. You'll replace it with a system that manages who has access to the most critical areas of the property, protecting monetary funds and other assets. If requested, ASI Security can integrate intrusion detection with your access control system. This would alert the central station immediately to any break-ins that may occur.
If you manage a nonprofit organization, you have your hands full — but ASI Security is here to lighten the load. To discuss any of our security solutions for nonprofits, contact ASI Security today. We look forward to partnering with you in the new year.
Contact ASI Security to Learn More
At ASI Security, we can help property management companies throughout Virginia Beach, Norfolk and Hampton Roads deliver on tenant security. To learn more about video surveillance, access control, remote management tools and more, contact us today. We will be happy to speak with you.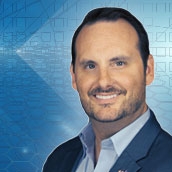 Latest posts by Ross Vierra
(see all)