For several years running, insurance data agencies have reported an increase in business insurance claims in the days after Halloween. For petty criminals who aren't content to score free candy, it's a night to steal your decorations and take off with your merchandise or cash. To stay protected from Halloween theft and vandalism, Virginia businesses can trust ASI Security to supply them with effective security technology. With Halloween just around the corner, now is the time to enhance your business security with these solutions. 
Enhanced Intrusion Detection 
A powerful alarm system for intrusion detection is a must for burglary prevention. But there are ways your intrusion detection can be even further enhanced, so that a crime on Halloween night won't go unnoticed. By adding glass break detection to your intrusion alarm, you can receive an alert as soon as a criminal smashes your glass. The audible alarm is loud enough to scare him off, and the signal will reach our central station right away so our agents can spring into action by sending police. 
Integrated Video Surveillance 
When it comes to loss prevention, integrating video surveillance with your intrusion alarm is also an essential. With this integration, anyone who breaks in on Halloween night will be captured on a timestamped video. As the authorized administrator or business owner, you'll be able to view live video from your smartphone the moment you receive a text alert that the cameras were triggered. 
Video Verification
If you experience a Halloween break-in, having integrated video surveillance can also get the police to your location faster. Because of the prevalence of false alarms, many police departments intentionally lower the priority of unverified business alarms. With our video verification service, your local police will know the alarm has been verified by one of our live agents at our UL listed central station. This prompts them to elevate the priority of your alarm so they arrive at your site faster, improving the chances of intervening on a crime in progress.  
Contact ASI Security to Learn More 
Halloween is a risky time of year for businesses, but we can help you be prepared. To learn more about any of the security solutions discussed here, contact ASI Security today. We look forward to answering your questions.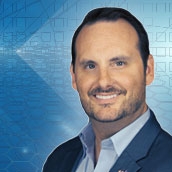 Latest posts by Ross Vierra
(see all)