Retail stores are subject to more public-facing security risks than perhaps any other industry. The FBI reports that organized retail theft is a $30 billion a year industry — and in many cities, thieves are getting more brazen. All things considered, loss prevention is critical to the health of every retail operation. 
A retail security system needs more than a motion-sensor alarm. Here's what it needs in order to truly deter thieves. 
Integrated Surveillance Technology  
By integrating your alarm system with video surveillance and making sure your efforts are known, you can stop potential thieves in their tracks. Even experienced criminals are less likely to strike when your cameras are well-placed, modern and visibly operational. To truly fortify your store, we recommend Sensormatic® brand electronic article surveillance (EAS) systems to deter theft, RFID systems and area-specific access controls as well. 
Remote Security System Monitoring  
Remote system monitoring means instant alerts to your smartphone, on-demand camera viewing from your device and the ability to arm and disarm your system within the app. With all these functions at your fingertips, you can manage the security at your retail location from anywhere — a highly valuable benefit if you have employees running the store in your absence. 
Delivery Monitoring and Smart Locks
Enhanced video monitoring can help you oversee deliveries to the store, so you can know when shipments come in and make sure they get inside quickly and safely.
If you incorporate smart locks at the business, you can unlock the door remotely with your phone and ask the delivery worker to leave the package inside. This keeps it safe from curbside theft.   
At ASI Security, we've been helping protect retailers from theft for more than two decades. For more information on retail security systems for loss prevention, Virginia retailers should call us for a complimentary assessment. 
Contact ASI Security to Learn More 
To learn more about any of the retail security solutions discussed here, contact ASI Security today. We look forward to helping you.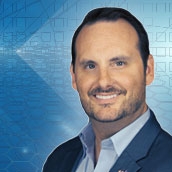 Latest posts by Ross Vierra
(see all)