There's a wide range of businesses throughout the Virginia Beach community, and ASI Security has a wide range of security solutions to help them stay profitable and secure. If you're a small business owner, here are some of the goals our small business security systems can help you meet as you navigate increasingly complex security challenges. 
Better Employee Retention 
After the pandemic, employee retention became a top concern across all industries. With a small business security solution like access control, offices can reduce foot traffic from outside and create a more serene work environment. Employees can focus on their work knowing that only authorized people are in the building. 
And with video surveillance systems that watch over the premises 24/7, employees can feel better about coming to work no matter what security risks exist outside. The right security services can help businesses retain good employees to keep operations humming. 
Easier Staffing Transitions 
Of course, staffing changes are inevitable. When someone resigns or is terminated, a cloud-based access control system you can administer from anywhere makes it easy to deactivate that employee's access to the building. There's no cost to rekey the business, and no one needs to chase the ex-employee down in the event that he fails to turn in his access card. Terminated employees are locked out with no contact or coercion, which is just as beneficial for security as it is for time management. 
More Reliable Documentation 
As an employer, you want a safe, productive workplace. ASI Security can help you provide it, with video surveillance that documents any workplace violations and monitors employee activity on the floor. As an owner or administrator, you can view the footage remotely from your own personal device on demand and download it if you need evidence to substantiate your claims. This is the reliable documentation every small business owner needs to run a more successful business with minimal liabilities.  
Contact ASI Security to Learn More
At ASI Security, we take pride in having the most effective small business security solutions in Virginia Beach, Norfolk and Hampton Roads. To learn more about these management tools to improve the way your business runs, call us today.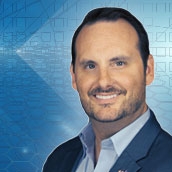 Latest posts by Ross Vierra
(see all)