The Virginia Department of Health has met public demand for Covid testing sites, with nine new testing centers opening up across the Commonwealth. In the month of January alone, sites in Charlottesville, Chesterfield, Fairfax, Fredericksburg, Newport News, Norfolk, Prince William, Richmond and Roanoke will predictably administer more than 50,000 Covid tests. 
Like any site providing public health services, Covid testing clinics are in need of unique security solutions. At ASI Security, we have been providing security solutions like electronic access control to clinical facilities throughout Virginia for more than 20 years. Our access control systems can provide Covid testing sites with the following advantages. 
HIPAA Compliance
No matter what medical service is being provided, privacy is paramount — and amid the current surge, Covid testing sites will be entrusted with the personal information of countless citizens. Electronic access control can ensure HIPAA compliance in this environment, by keeping restricted areas locked so that patient information is protected. 
Supply Security 
Testing supplies, sterilization supplies, record-keeping supplies and moveable equipment are all vulnerable to theft right now. They can all be stored more securely in rooms protected by electronic access control, and administrators can check access reports on demand from any device with an internet connection.
If cameras are installed near the access points, the reports can be verified by checking security video stored in the cloud. 
Alarm Integration 
When the facility is protected by alarm, access control can be integrated so that both systems are working together. Our alarm platform helps site administrators stay plugged in, with a dashboard that shows open and close times and gives the ability to arm or disarm the alarm remotely. 
Access control credentials can be issued to unlimited clinical staff members, specific permissions levels can be assigned, and your site administrator can deactivate any user's credentials at any time. To learn more about security solutions for Covid testing sites, contact ASI Security. We look forward to filling your clinic's security needs. 
Contact ASI Security to Learn More
At ASI Security, we can help property management companies throughout Virginia Beach, Norfolk and Hampton Roads deliver on tenant security. To learn more about video surveillance, access control, remote management tools and more, contact us today. We will be happy to speak with you.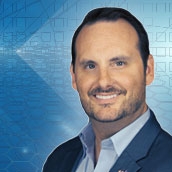 Latest posts by Ross Vierra
(see all)