The hospitality space is perhaps impacted by global events more than any other major service industry sector. Hotels, resorts and even small lodging establishments can be greatly influenced by events of geo-political conflict and uncertainty. According to Sky Touch Global Hotel Security Consulting, global unrest can contribute to the following unwanted security outcomes:
Credit card fraud on guests and the property

Cyber crime attacks on property and guest networks 

General theft against guests and the property

Internal theft by unscrupulous staff who see an opportunity 

Loss of competitive advantage after an incident 

Terrorism on the premesis 
Because of the close proximity to Washington D.C., Virginia hotel security is especially vulnerable to these activities during times of geo-political unrest.  
How ASI Security Can Help 
Located in Virginia Beach and serving the entire state of Virginia, ASI Security can provide hospitality establishments the services they need to improve hotel security during times of global crisis. Ask us about the following services and products. 
Active Shooter Detection
ASI Security is the premier licensed distributor of indoor active shooter detection in Virginia. We plan, design, install and maintain these active shooter systems to reduce the threat of indoor shooting incidents. 
Access Control Systems
Whether you opt for card readers, keypads or biometric devices, we can install an access control system that ensures only authorized employees and guests can enter designated areas of your property.
When unauthorized individuals are kept out, this reduces security risks. 
Video Surveillance
Video surveillance will always be one of the most effective tools for monitoring high-traffic hospitality properties. We can install a new CCTV system or upgrade your existing camera system so that no activity outside of guest rooms goes unmonitored. 
What happens in hotel security is impacted by what happens around the world. If you operate a hospitality establishment in Virginia, hotel security should be a top priority right now. Partnering with ASI Security can ensure you have what you need to keep your property, employees and guests protected no matter what geo-political events are unfolding. 
Contact ASI Security to Learn More
At ASI Security, we help establishments throughout Virginia Beach, Norfolk and Hampton Roads improve their business security. To learn more about intrusion detection, video surveillance, access control, remote management tools and more, contact us today. We will be happy to speak with you.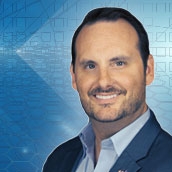 Latest posts by Ross Vierra
(see all)