With more than 147 million Amazon Prime subscribers in the U.S. and 30% of those members saying they order something from Amazon at least once a week, it seems that ordering consumer necessities online is here to stay. After all, Amazon only represents a portion of the e-commerce market. But until the products are ordered and delivered, they must be stored in warehouses — abd often, products sit in inventory for months at a time. This underscores the need for warehouses to have reliable security in place. With the right security technologies, warehouse owners can protect their own inventories – and, the supply chain at large – from the disruption of theft. ASI Security can help, with the following electronic security solutions we offer. 
Inventory Management Systems 
Inventory management, both in retail and wholesale, has been transformed by radio-frequency identification (RFID) technology. Here's how it works: RFID relies on a scanner that uses radio waves to communicate with an RFID tag. Inside the tag is a microchip that reads and writes data to update the location of the item it's attached to, and this allows the reader to read/write data to the tag for real-time updating on each item. Because RFID tags are powered by radio waves, no battery is required — making RFID a cost effective way to manage your inventory and keep it secure. 
CCTV Video Surveillance 
CCTV surveillance is a must for any warehousing facility. ASI Security can advise warehouse managers on camera placement, expertly install those cameras and monitor them in real time when motion triggers a signal to the central station. Ask us about our video surveillance benefits for warehouses, including documenting events from start to finish so there will be no questions about "what really happened" whenever there's an incident. The right video surveillance solutions can do more than prevent theft; they can also reduce liability claims, bolster workplace safety, and document regulation compliance.
All of these benefits can support a healthier bottom line for the warehouse owner. 
Access Control Systems
Unfortunately, interior theft is a problem in warehousing and storage organizations. Unscrupulous employees can be better managed with an access control system, which ensures that only authorized individuals can enter specific areas of the property. As goods flow in and out of the facility, access control keeps them secure from unauthorized employees making contact; it also enables administrators to cross-reference access logs with video surveillance footage, so managers can verify who entered which rooms, and at what times. 
In addition to all these security solutions for warehousing, we also offer fire protection systems to preserve physical property and protect lives. To learn more about any of the warehouse security technologies described here, call ASI Security today. 
Contact ASI Security to Learn More
At ASI Security, we can help property management companies throughout Virginia Beach, Norfolk and Hampton Roads deliver on tenant security. To learn more about video surveillance, access control, remote management tools and more, contact us today. We will be happy to speak with you.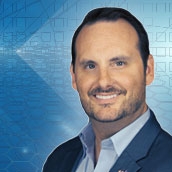 Latest posts by Ross Vierra
(see all)