As recovery from the effects of COVID shutdowns continue, many of our local restaurants are celebrating coming out on the other side. Now that restaurants are getting back to the normal rhythm of business, it's time to look at security solutions that can help them serve customers more efficiently and protect their profits more aggressively. If you're looking for ways to improve your restaurant security in Virginia Beach, we have solutions here at ASI Security. Here are some of our recommendations for getting started. 
Uncover Internal Theft
No employer wants to believe that their staff members could be unscrupulous. But unfortunately, the numbers don't lie: Internal employee theft is responsible for 75% of inventory shortages, according to the National Restaurant Association. In fact, 75% of employees have stolen from the workplace at least once, and roughly half of them are repeat offenders. 
The good news is, employers don't have to wait until after the fact to uncover any internal theft taking place inside the business. With the right video surveillance, you can prevent it before it happens.
Our advanced surveillance can be integrated into your point of sale systems, so you can monitor employee activity at the register all the time.
Preserve Food Inventory
Another source of restaurant losses is food spoilage, which can happen during periods when business is slow or certain menu options don't move as predicted. Fortunately, this can be prevented. By placing temperature sensors in your freezers and food storage, you can prevent spoilage of your raw ingredients. If temperatures drop, your sensors will activate an alert to managers and an audible alarm so that employees can salvage the inventory by raising freezer temps — and if desired, finding new uses for the ingredients that day. 
If you're like most restaurant ownership, you're always on the move. Whether it's the farmer's market, the bank, or a well-deserved vacation, you can still meet your management responsibilities with your own smartphone. Our user-friendly mobile access lets you track your daily open and close times, arm or disarm the alarm system, or view live video of what's going on at the site — including your point-of-sale video footage. And of course, you can authorize specific managers to log in as well. 
Call ASI Security for More Information 
Our local restaurants have survived COVID; now, it's time to make sure they continue to thrive for years to come. To discuss how we can help you improve your restaurant security in Virginia Beach, call ASI Security today.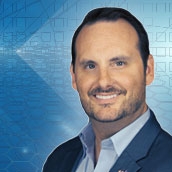 Latest posts by Ross Vierra
(see all)