We're just a few weeks away from the start of the new school year, so now is the time for campuses to ensure they have the adequate security needed to reopen safely. With school reopening five days a week for in-person learning, there's more at stake than ever this year. Fortunately, ASI Security is here to help your campus get ready.
School Security Tools for the COVID Era
Many of our education security solutions are ideal tools for enhancing school security in the COVID era. If your campus is looking to reopen with extra security for COVID, we can provide these solutions:
Instant alert notification for phone and email. This is an outstanding way to keep parents informed about confirmed COVID cases, vaccination requirements and any new policies that may be necessary to implement throughout the school year. This is a time when instant notification is critical to parents, and a time when dissatisfied parents are not afraid to speak out. Your school can step up by meeting their expectations for COVID-related alerts, and we have the tools to help.
Video surveillance monitoring tools. While video monitoring is still an outstanding tool to keep tabs on trouble areas – places where students go to start fights, sneak out or stealthily consume banned substances – it can also be a solution for COVID-related concerns. The intelligent cameras can catch any students who are supposed to be quarantined at home due to infection, and the 24-hour monitoring can alert school security when students languish afterhours.
Access control systems and add-ons. Access control systems are an excellent security solution for K-12 schools, but they're also useful for COVID era precautions. If a student has reported infection or exposure, administrators can deactivate the student's access card during the quarantine period to prevent them from entering. Even when access control is already in place, adding stations to specific areas around campus can support a school's social distancing policies.
Contact ASI Security to Learn More
The school year is about to start, but it's not too late to improve security for the COVID era. To learn more about any of the school security solutions discussed here, contact ASI Security today. We look forward to helping you.
About ASI Security
ASI Security has been the premier choice for business and residential security since 1995. Let our team help you safeguard your family and your business assets, utilizing the most advanced security technology on the market today: security, security cameras, access control and other smart home and business solutions. All of these are at your fingertips, along with professional installation and monitoring, from ASI Security. Call us at (757) 989-0718 to request a complimentary security consultation.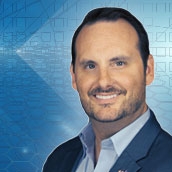 Latest posts by Ross Vierra
(see all)