Every January, various personal services industries experience a new year's surge. From gyms to salons, establishments that specialize in personal services require a security tune-up to go with their booming business this time of year. Here are the security enhancements we often recommend.   
Access Control for Members
Gyms and other athletic centers have long relied on a membership model to keep their engines running. Now, other personal services businesses have begun doing the same — especially those that offer self-service, such as tanning salons and saunas. These businesses need a security solution that can open doors for members 24/7, whether or not an employee is onsite. An access control system can be that solution. 
Access control completely eliminates the need for a lock and key on the door, replacing it with an electronic station that reads membership cards and unlocks the door for authorized members. If desired, it can be programmed to deny access to members whose accounts are not in good standing due to late payments or other issues.
With access control, membership-based businesses can be open around the clock while keeping staffing costs manageable. 
Video Surveillance for Compliance 
Stylists and other personal service providers may rent their chairs inside a salon space. It's their business, but they may be required to comply with the salon owner's specific protocols (especially in the age of COVID). With the right video surveillance solution, salon and barbershop owners can check in on tenants renting space to ensure they are complying with whatever protocols have been implemented onsite. 
Are clients wearing masks? Are service providers washing their hands? Are tools being sanitized and floors being swept? These questions can be answered with cameras that can be viewed from the owner's own smartphone.
Personal services industries experience a well-deserved uptick in the new year. If you manage one of these businesses, it's time to make sure you have the security you need. To discuss access control or video surveillance for your personal services establishment, call ASI Security today.  
Contact ASI Security to Learn More
At ASI Security, we can help property management companies throughout Virginia Beach, Norfolk and Hampton Roads deliver on tenant security. To learn more about video surveillance, access control, remote management tools and more, contact us today. We will be happy to speak with you.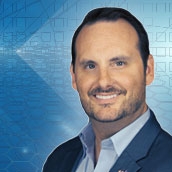 Latest posts by Ross Vierra
(see all)