Virginia Beach has managed to elude much of the smash and grab burglary that has plagued other parts of the country over the last several months. However, all signs point to this criminal epidemic continuing to expand. That means businesses in all regions need to get prepared for the next criminal wave. Fortunately, the electronic security industry is poised to offer solutions in the new year. Expect to see new offerings to help businesses boost their security in 2022, like the ones listed below. 
Video Surveillance to Supplement Labor 
In a time of massive labor shortage nationwide, industries from food service to hospitality are in need of innovative ways to deliver service with uninterrupted quality. The next generation of video surveillance can support that, with business intelligence that helps managers make decisions about staffing, training and directing foot traffic.
Access Control to Reduce Turnover Costs 
Employee turnover is at an all-time high in many areas, but there will be access control options in the new year to help employers mitigate the fallout.
If you're in charge of a business with increasing turnover, you'll want advanced access control to eliminate the need to cut new keys, and keep disgruntled terminations from becoming unfortunate incidents.
Integration to Manage Better
Integration will still be the key to successful security in 2022. Employers will be able to accomplish more when advanced video surveillance and access control are connected and working together. From documenting workplace violations to keeping the property safe for all employees, there's better management on the horizon in the new year. 
In 2022, security solutions will do more to help small businesses move forward. To learn more about them, give us a call at ASI Security. 
Contact ASI Security to Learn More
At ASI Security, we can help property management companies throughout Virginia Beach, Norfolk and Hampton Roads deliver on tenant security. To learn more about video surveillance, access control, remote management tools and more, contact us today. We will be happy to speak with you.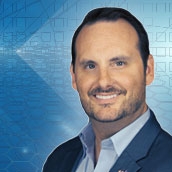 Latest posts by Ross Vierra
(see all)