It's the season of peace on earth and goodwill to men, as well as a time when our local churches, synagogues and other houses of worship see a seasonal uptick in attendance. Unfortunately, the increased traffic also makes it a risky time of year for these religious organizations. The good news is, ASI Security has the integrated security solutions that religious organizations need to protect their property and assets from vandalism, theft and other crimes. Consider the valuable security services we make available to houses of worship. 
Video Surveillance Monitoring 
With well-placed surveillance cameras inside and out, your entire campus or property can have all points monitored wittgh motion-triggered video. If someone is captured on camera in a restricted area, our customizable video services can enable alerts to your onsite administrator so that staff will be aware right away. 
Advanced Visitor Management
With a comprehensive visitor management system, your site administrator can get full insight on every visitor to the property, 24 hours a day. Ask us more about this powerful system that registers and tracks each visitor to your location. 
Access Control Systems
With an access control system, you can control who has access to specific parts of the property.
These systems make sure that only authorized individuals can be in childcare rooms, storage rooms and other restricted areas. 
Customized Security for Your Place of Worship 
Any of these systems can be customized to your specifications, so that your authorized administrator receives alerts at the times you dictate. In addition, we can integrate intrusion detection so that your alarm signal is always being monitored by our UL listed central station. That means any break-in will be detected immediately, and trained security agents will send law enforcement to your location. 
The security risks to religious organizations are real this time of year, but these risks can be reduced. To discuss any of our solutions for places of worship, contact ASI Security today. We will be happy to help you this holiday season.  
Contact ASI Security to Learn More
At ASI Security, we can help property management companies throughout Virginia Beach, Norfolk and Hampton Roads deliver on tenant security. To learn more about video surveillance, access control, remote management tools and more, contact us today. We will be happy to speak with you.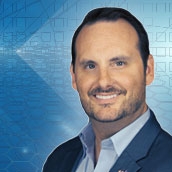 Latest posts by Ross Vierra
(see all)