Property managers are confronted by challenges that encompass both residential and commercial security. These unique dilemmas call for unique security solutions. At ASI Security, that's what we offer property management companies in Virginia Beach, Norfolk and Hampton Roads: powerful, unique security solutions that meet the demands of both people and property. If you work in property management, we can help you meet your obligation to tenant security with the following services.
Video Surveillance
Communities governed by homeowners associations are expected to have their common areas monitored by video surveillance. These days, most tenants are hopeful that their HOA dues are helping to fund security technology that keeps the neighborhood safe.
ASI Security can help, with cameras to watch over everything from laundry rooms and parking lots to pools and playgrounds.
We have a variety of cameras to choose from, including color cameras, infrared night vision cameras, motion-triggered cameras, pan-tilt zoom cameras and more. Video can be stored in the cloud for viewing on demand, from any internet-capable device.
Access Control and Biometrics
While video surveillance captures moving images of those intending to occupy your community's common areas, access control can ensure that only authorized tenants are able to enter those areas. With an access control card — or, a biometric solution like fingerprint or facial recognition — we can help you keep your property amenities safe and ensure they are exclusively reserved for the use of your tenants.
Remote Management Tools
Although many homeowners associations have offices inside the communities they manage, we understand that is not always the case. If your property management office is offsite, our remote management tools can ensure you have the ongoing, up-to-date access reports and other status information you need to keep tabs on activity throughout the community.
When tenants submit security complaints, cloud storage will ensure you can view timestamped video of events to corroborate their accounts. This is the kind of granular management ability today's property managers need.
Enterprise Property Automation
In addition to all this, ASI Security offers Point Central, an enterprise property automation platform that can increase your occupancy while keeping residents happier than ever. Point Central is a smart home system that can help you attract the kinds of residents who are willing to pay more for a single family rental or unit in your building in exchange for the convenience and security of a smart home. It can virtually eliminate physical keys from the equation, replacing them with user-friendly access control that benefits both you and your residents. It also provides you real-time alerts that keep you on top of activity on the property. This is the automated property management solution you need at this point in time.
Contact ASI Security to Learn More
At ASI Security, we can help property management companies throughout Virginia Beach, Norfolk and Hampton Roads deliver on tenant security. To learn more about video surveillance, access control, remote management tools and more, contact us today. We will be happy to speak with you.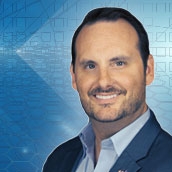 Latest posts by Ross Vierra
(see all)