This time of year, it's important to talk about ways to make sure the holidays don't become hazardous to your home and safety. You'll also benefit from learning how your smart home security system can help, starting on Thanksgiving day and continuing into December. 
Keeping Your Turkey Safe 
These days, there are multiple ways to cook a turkey. If it's in the oven, you should watch over your bird the entire time it cooks — and to keep it from drying out, baste it according to the recipe. These measures alone can go a long way when it comes to making sure your main dish doesn't become a fire hazard.  
But what if you're frying a turkey? The main rule of thumb is to never, ever fry it inside the house. When a high-powered burner and gallons of hot oil are involved, the only way to fry safely is outdoors. Also, wait until the turkey is completely thawed. Lowering a frozen turkey into the fryer will turn it into a dangerous fireball. Start thawing your turkey the day before so it's ready to be fried safely. 
Keeping Your Tree Safe  
Now that Thanksgiving is a day for people to get an early jump on Christmas, homes are susceptible even earlier to the fire hazards a Christmas tree can cause. Remember: A live tree bought in November will be dried out by Christmas day, so make sure you water it daily. Before you bring your tree home, make sure your smoke alarm batteries are fresh so you will know right away if a fire is detected.
With your monitored smart home system, our central station will send help immediately; however, you need your smoke alarm to be in good working condition so the family can get out quickly.   
Keeping Your Kitchen Safe 
The smoke detection in your system is also sensitive to smoke that emits from the kitchen. When you're baking Thanksgiving pies and Christmas cookies, there's bound to be a little smoke in the air at some point – so while those tasty treats are in the oven, ventilate the kitchen by opening windows and turning on the range hood. This can reduce the risk of smoke activating the alarm. Of course, you should also stay in the kitchen area while everything is baking. 
These are some of the most important guidelines to enjoying a safer start to your holiday season. If you have questions on how your smart home security system can help your home stay safe this holiday season, give ASI Security a call. 
Contact ASI Security to Learn More
At ASI Security, we can help you mitigate the risks of internal theft. To learn more about any of the retail security solutions discussed here, contact us today. We will be happy to speak with you.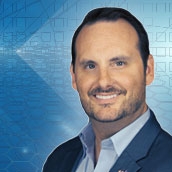 Latest posts by Ross Vierra
(see all)