Manufacturing is all about making things move until you have a finished product. If there's a single security breach along the way, your production could suffer for a long time to come. At ASI Security, we have solutions that protect all the parts of your product as they move along the assembly line — in addition to protecting access to your facility and the well-being of your employees. Here are some of the important security services that can benefit a manufacturing enterprise. 
Access Control 
Most manufacturing facilities are medium-sized employers at a minimum. For companies with dozens of employees with varying shifts, we install electronic access control systems that require each person to swipe an activated badge credential in order to enter. As the employer, you can deactivate a staff member's credentials at any time from a secure login on your own device. Restricted areas that are for management only can also be protected by access control, with privileges issued to only those who are authorized. 
You can also set schedules for each employee's credential so that their badges will only work during their scheduled hours. This keeps the facility protected from anyone who would enter outside their shift for purposes of mischief, theft or corporate sabotage.     
Video Surveillance
For a manufacturing facility, a handful of outdoor cameras may not be sufficient. By having cameras installed over the assembly floor and inventory rooms, you can monitor employee productivity, prevent internal theft, and deploy better quality control over your entire manufacturing process. 
Access control and video surveillance work well together by helping you verify your access reports with timestamped video. It's an effective way to confirm that employees are clocking in honestly, and catch time thieves in the act if they ask a coworker to clock in for them. 
Fire and Life Safety
Of course, protecting your facility also means protecting your employees with life safety technology. A commercial fire alarm system, monitored 24/7 by a licensed alarm company, is a must for any manufacturing facility. ASI Security can install, monitor and service your commercial fire alarm system — and, we can integrate carbon monoxide detection and other environmental controls to keep your facility and employees safe. 
The security needs of manufacturing facilities are many, but they can be addressed with just a few powerful security services. To learn more about security solutions for manufacturing in Virginia, give ASI Security a call.
Contact ASI Security to Learn More
At ASI Security, we can help property management companies throughout Virginia Beach, Norfolk and Hampton Roads deliver on tenant security. To learn more about video surveillance, access control, remote management tools and more, contact us today. We will be happy to speak with you.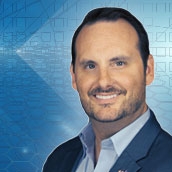 Latest posts by Ross Vierra
(see all)