There are some key reasons that drive the need for increased security interventions for terror. ASI Security is aware of these reasons and offers the leading edge security solutions needed. Here are the reasons we're referring to, and why we are uniquely equipped to fill this need.
Terror Watchlist Expansion
The U.S. government's Terrorist Screening Dataset (TSDS), also known as the "terror watchlist," has expanded in recent years. Originally, the TSDS database only contained sensitive information on known or suspected terrorists (KSTs). However, it has evolved over the last decade. Now, the TSDS database also includes the identities of individuals who represent a potential threat to the United States, including known affiliates of watchlisted individuals.
Border Encounters of Watchlisted Individuals
In recent years, there has been a reported uptick in border crossings by people on the TSDS watchlist. According to published U.S. Customs and Border Patrol data, there were 67 individuals on the watchlist apprehended at the southern U.S. border in fiscal year 2022 — and in fiscal year 2023 to date, 32 attempted crossings by individuals on the watchlist have been intercepted so far. With that in mind, there is a deep need for security solutions that address these border crossing attempts by watchlisted individuals.
Forthcoming FTO Legislation
The kidnapping of four American citizens in early March has prompted the announcement of forthcoming federal legislation that would designate drug cartels near the southern U.S. border as Foreign Terror Organizations (FTOs). If these narco-terror syndicates eventually receive the FTO designation, the military personnel who will encounter them will be in need of high quality security solutions ranging from basic supplies to powerful technology.
Security Solutions for Terror
ASI Security has these solutions, which we make available to law enforcement, border enforcement and military forces throughout the United States. To assist your efforts in protecting the homeland against terror, we can be your resource for Category J security and protection products and services. We hold a GSA Multiple Award Schedule (MAS) Contract, formerly a GSA Schedule 84 Contract, which uniquely qualifies us to provide law enforcement equipment, vehicular video systems, wearable body cameras, detection systems, live guards, intrusion detection, UAS/drones, and a wide variety of field technology supplies ranging from special purpose clothing to SeaPort-e marine craft.
ASI Security is the experienced security solutions provider you need. To learn more, contact ASI Security now.
About ASI Security
ASI Security is a Class A General Contractor, providing both construction and integrated security technology solutions to government, military, and commercial clients nationwide. Based in Virginia, ASI Security is fully certified, licensed, bonded and insured, and is a minority-owner, SBA 8(a), Service-Disabled Veteran-Owned Small Business (SDVOSB).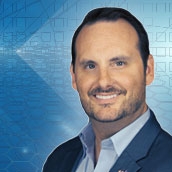 Latest posts by Ross Vierra
(see all)