Several active shooter incidents have taken place in the first quarter of 2023, from the tragic Lunar New Year shooting in Monterey Park, California to the February 16 Cielo Vista Mall shooting in El Paso, Texas. In the El Paso event, U.S. Customs and Border Protection Air and Marine Operations (AMO) responded to the scene to deliver a coordinated response with local police. Federal agencies supporting law enforcement on the ground in active shooter incidents is common; in fact, AMO teams have responded to 12 active shooter incidents since the beginning of fiscal year 23 to date.
Filling Gaps for Vulnerable Properties
Responders to active shooter events need all the support they can get, as do the managers of the properties that are targeted by shooters: school campuses, government buildings, shopping malls and other large gathering areas. ASI Security has security solutions that can fill the most common security gaps in these properties. Our beginning solutions range from powerful surveillance camera systems, to access control systems that only open doors throughout the facility for authorized entrants with an active credential. We highly recommend these as starting points for any property looking to upgrade security and make buildings less penetrable.
Active Shooter Detection System
When commercial, government or educational property managers are prepared to go above and beyond to protect those inside, the best solution is an active shooter detection system. ASI Security offers the SDS Guardian Indoor Active Shooter Detection System, which monitors for gunshot fire indoors and immediately alerts authorized stakeholders the moment a shot is fired. This technology has been in place for many years, successfully used by the U.S. military in international conflicts; now, we make it available to commercial, government and educational establishments nationwide.
The same protection that has saved lives on the battlefield can now protect patrons, students, educators and other innocent parties on your property.
Benefits of Our Active Shooter Detection
Broad Detection
The system detects both low-caliber (.22) and high-caliber weapons.
Automated Actions
The system is equipped with auto-lockdown technology and an automated alert system.
Widespread Integration
The system is enhanced by integrating with your existing video surveillance and access control.
No Calibration
When the system is installed and plugged in, it works. No calibration required.
No Triangulation
The system processes all data in the sensor. No "human in the loop" required.
Each sensor covers an area of 80 feet, making it easy to calculate the number of sensors needed to cover your property. The cost of ownership is low for this technology, and it has demonstrated the capability to save lives. To learn more about our active shooter detection system available to commercial, government and educational properties throughout the United States, call ASI Security. We will be glad to speak with you.
About ASI Security
ASI Security is a Class A General Contractor, providing both construction and integrated security technology solutions to government, military, and commercial clients nationwide. Based in Virginia, ASI Security is fully certified, licensed, bonded and insured, and is a minority-owner, SBA 8(a), Service-Disabled Veteran-Owned Small Business (SDVOSB).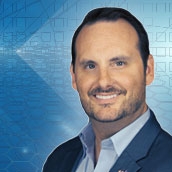 Latest posts by Ross Vierra
(see all)