After completing the Renovation of 
Dough Boy's California Pizza
 on 33rd Street less than a year ago, 
Axis Global Enterprises
 has been hired once more-this time to renovate the original Dough Boy's, located on the corner of 24
th
 Street and Atlantic Avenue.
This new project comes at the cusp of a period of immense growth and redevelopment for the Virginia Beach Oceanfront-the renovation and rebirth of Dough Boy's will not only provide exciting new changes for the restaurant, its guests and the oceanfront community.
The project, led by general contractor Axis Global Enterprises, Inc., is currently underway and will be fully complete by March 15, 2017, just in time to celebrate the Shamrock Marathon and welcome guests into the new space. When complete, the site will showcase a new indoor/outdoor dining feature, a new horseshoe bar, fully renovated kitchen, renewed bathrooms, epoxy resin flooring and more, all while staying true to the "Endless Summer" vibe.
"We renovate to update, it's as simple as that. If facilities don't measure up to popular scrutiny, they will fail. In our business, this is especially the case," says Dough Boy's owner George Kotarides.
This is the second Dough Boy's Axis Global Enterprises will re-build in less than one year. When asked why he chose Axis as the General Contractor-not once, but twice, George simply replied, "Axis has a track record of finishing a quality project at a reasonable cost in the time agreed."
This epitomizes Axis Global Enterprises' ongoing commitment to their customers and dedication to getting the job done right, on time and on budget.
About Dough Boy's California Pizza
Since 1989, Dough Boy's California Pizza has served up specialty pizzas to locals and visitors to the Virginia Beach Oceanfront. With three oceanfront locations, Dough Boy's has become a favorite spot for friends and families and is deeply committed to the Virginia Beach community.
About Axis Global Enterprises
Axis Global Enterprises is a full service, Class A General Contractor, providing both construction and integrated security technology (dba ASI Security) solutions to government, military, and commercial clients in Virginia, North Carolina and beyond. Axis is fully licensed, bonded and insured, and is certified as a minority-owned, SBA 8(a), Service-Disabled Veteran-Owned Small Business (SDVOSB). For more information about Axis Global Enterprises, please visit www.axisge.com and for ASI Security, visit www.asisecurity.net.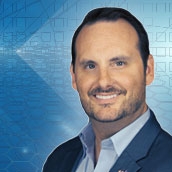 Latest posts by Ross Vierra
(see all)