The Virginia Chamber of Commerce celebrated fifty of the fastest growing Virginia companies at the twenty second annual "Virginia's Fantastic 50 Awards Banquet" on April 27 at the Westfields Marriott in Chantilly. More than 400 attendees participated in the banquet to recognize the companies for their success.
"We know that companies will grow and expand where they have the skilled workforce to support their mission," said Barry DuVal, president and CEO of the Virginia Chamber of Commerce. "We are glad to toast the entrepreneurial spirit of these Virginia business leaders and the dedicated employees who have brought these companies continued success."
At the conclusion of the awards banquet, the Chamber announced four Virginia Vanguard winners, recognized for the highest growth in the categories of service, technology, manufacturing, and recognizing the company with the highest overall growth in Virginia. The 2017 Virginia Vanguard Winners are:
Highest Overall Growth: Darkblade Systems, Stafford County
Technology: GuidePoint Security LLC, Herndon
SERVICE: AXIS GLOBAL ENTERPRISES, INC, VIRGINIA BEACH
Manufacturing: O'Connor Brewing Company, Norfolk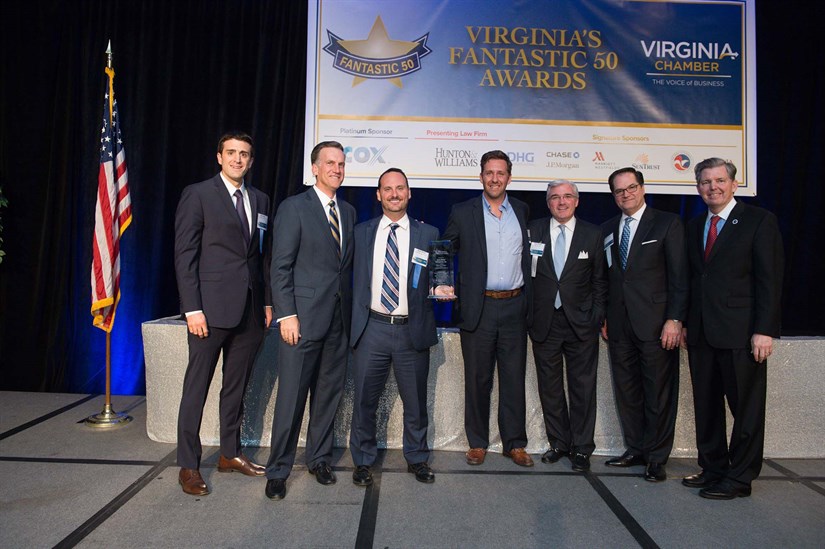 About the Awards
Virginia's FANTASTIC 50 award program is a signature event of the Virginia Chamber of Commerce. Now in its 22nd year, the FANTASTIC 50 program is the only annual statewide award recognizing Virginia's fastest growing business.
Nominations for the 2017 FANTASTIC 50 were sought last fall from local chambers of commerce, economic development organizations, and through the sponsors' networks; companies may also nominate themselves.
To be eligible, a company must be privately held with headquarters in Virginia, show revenues between $200,000 and $200 million, and demonstrate positive revenue growth and positive net income in its most recent fiscal year over the previous year. Companies are judged on four-year revenue history. The professional service firm Dixon Hughes Goodman verifies all award entries.
The Fantastic 50 award program is sponsored by the Virginia Chamber of Commerce, Cox Communications, Inc., Hunton and Williams, Virginia Business Magazine, Dixon Hughes Goodman, SunTrust Bank, J.P. Morgan Chase, Fairfax County Economic Development Authority, and the Westfields Marriott.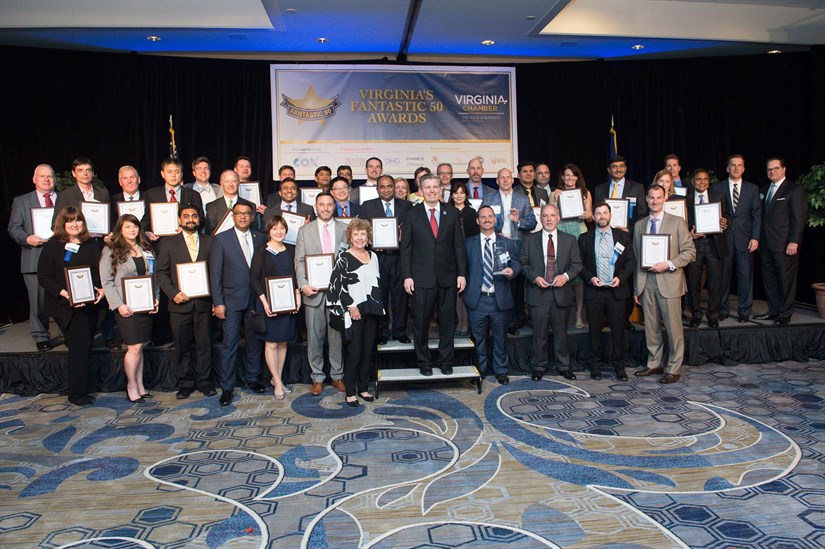 Virginia Chamber of Commerce 2017 Virginia Fantastic 50 Winners
1. Darkblade Systems, Stafford (Virginia Vanguard – Highest Overall Growth)
2. GuidePoint Security LLC, Herndon (Virginia Vanguard – Technology)
3. Axis Global Enterprises, Virginia Beach (Virginia Vanguard – Service)
4. SSi, Virginia Beach
5. Davis Defense Group, Inc., Stafford
6. The Hilb Group, Richmond
7. V1 Analytical Solutions, LLC, Arlington
8. Cynet Systems Inc., Ashburn
9. Concept Plus, LLC, Fairfax
10. E3 Federal Solutions, McLean
11. RM Advisory Services LLC, Alexandria
12. Creative Systems and Consulting, McLean
13. Ingenicomm, Inc., Chantilly
14. Tribal Tech LLC, Alexandria
15. PotomacWave Consulting, Alexandria
16. American Cyber, Inc., Clifton
17. Cape Henry Associates, Virginia Beach
18. Convoke, Arlington
19. Impact Makers, Richmond
20. O'Connor Brewing Company, Norfolk (Virginia Vanguard – Manufacturing)
21. Eagle Hill Consulting, Arlington
22. Devils Backbone Brewing Company, Lexington
23. Veris Group LLC, Vienna
24. Morooka America, Ashland
25. Insignia Technology Services LLC, Newport News
26. DIGITALSPEC, Fairfax
27. Highlight Technologies, Fairfax
28. SOLitude Lake Management, Virginia Beach
29. Brandito, Henrico
30. MindPoint Group LLC, Springfield
31. Divurgent, Virginia Beach
32. Patriot Group International, Inc., Warrenton
33. Marathon TS, Kilmarnock
34. Sevatec Inc., Fairfax
35. Epitome Networks, Richmond
36. The Bowen Group, Stafford
37. ValidaTek Inc., Arlington
38. Pretek Corporation, Chantilly
39. Datatility, Inc., Ashburn
40. Amatea, LLC, Leesburg
41. NuAxis Innovations, Vienna
42. ODUrent, Norfolk
43. The Frontier Project, Richmond
44. AEM Corporation, Herndon
45. Technatomy Corporation, Fairfax
46. Chmura Economics & Analytics, Richmond
47. Higher Logic. Arlington
48. Dominion Consulting Inc., Reston
49. Markon Solutions, Falls Church
50. Zantech IT Services Inc., Tysons Corner
About the Virginia Chamber of Commerce
The Virginia Chamber of Commerce is the largest business advocacy organization in the Commonwealth, with more than 26,000 members. The Chamber is the leading non-partisan business advocacy organization that works in the legislative, regulatory, civic and judicial arenas at the state and federal level to be a force for long-term economic growth in the Commonwealth. Learn more at www.vachamber.com.
About Axis Global Enterprises / ASI Security
Axis Global Enterprises is a full service, Class A General Contractor, providing both construction and integrated security technology (dba ASI Security) solutions to government, military, and commercial clients in Virginia, North Carolina and beyond. Axis is fully licensed, bonded and insured, and is certified as a minority-owned, SBA 8(a), Service-Disabled Veteran-Owned Small Business (SDVOSB). To learn more about Axis Global Enterprises, please visit www.axisge.com and for ASI Security, visit www.asisecurity.net.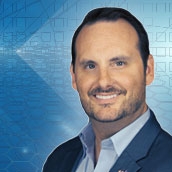 Latest posts by Ross Vierra
(see all)