The Norfolk Airport Authority has issued a Contract for the North Lobby Vacant Ticket Counter Renovations Project to Axis Global Enterprises, Inc.
In partnership with Delta airlines and part of the Norfolk International Airport's long-term master improvement plan, Axis Global Enterprises' work will include the demolition of approximately 4,000 SF of existing airline ticketing office space; construction of approximately 2,500 SF of new airline ticketing office space and TSA work area; and installation and reconfiguration of baggage handling and screening equipment.
Additional work will include preparation for installation of ticketing equipment, including self-service kiosks, ticket counters, and curbside ticket counters; construction of a new server room with data runs, including fiber to BSO offices in the Arrivals Building and Delta operations offices near the end of Concourse B; relocation and/or replacement of the existing baggage screening equipment from the South Ticketing hall to the new ETD Baggage Screening Room adjacent to the North Ticketing Hall (as well as providing and installing of new BHS equipment); and concrete floor grinding, polishing and sealing.
Axis will begin construction in the fall of 2016. The airport and current Delta ticketing area will remain open throughout the process to minimize inconveniences and maximize airport efficiency. Greatly enhancing the airport's functionality and aesthetics, Axis Global Enterprises' improvements will not only create a fresh, efficient and appealing environment for travelers, employees and visitors, but it will also support the airport's long-term passenger growth forecasts and corresponding needs.
About Axis Global Enterprises
Axis Global Enterprises is a full service, Class A General Contractor, providing both construction and integrated security technology (dba ASI Security) solutions to government, military, and commercial clients in Virginia, North Carolina and beyond. Axis is fully certified, licensed, bonded and insured, and is a minority-owner, SBA 8(a), Service-Disabled Veteran-Owned Small Business (SDVOSB). For more information, please visit www.axisge.com.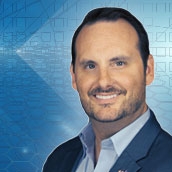 Latest posts by Ross Vierra
(see all)