Axis Global Enterprises, Inc. is among 12 companies chosen to benefit from the Domestic Markets Expansion Program (DMEP).
No state is more reliant on Department of Defense funding than Virginia. GENEDGE worked with the Governor's office to design and implement the Virginia Domestic Markets Expansion Program (DMEP), which helps Virginia companies expand their businesses by diversifying into non-defense-related areas. For companies who qualify and are accepted into the program, DMEP provides specific and targeted services to each individual company to help them enter new markets, develop new products and utilize new market channels to grow their business. This selective program has been offered by GENEDGE over the last two years, serving 120+ DOD supply chain companies and helping 45 of them create and implement strategies to diversify and grow their businesses through innovative commercial offerings.
In its third year, the program is funded to assist 12 companies that previously benefited from DMEP services continue their commercialization efforts. This new approach enables the program to help each company grow by accelerating the execution of strategic initiatives to firmly diversify their business and help build the New Virginia Economy.
Twenty companies participated in a competitive selection process based on evaluation of their business case for a new, specific business opportunity. The selection panel consisted of 5 members of the GENEDGE Board of Trustees. Of all who presented, Axis Global Enterprises, Inc. was selected to receive funding to further their commercialization efforts.
About Axis Global Enterprises
Axis Global Enterprises, Inc. is 
Axis Global Enterprises
 is a Class A General Contractor, providing full-service general contracting, construction management, electronic security and fire integration (dba 
ASI Security
) solutions to government, military and commercial clients throughout the United States. For more information, please visit 
www.axisge.com
.
About The M.I.S.T. 
The Mobile Integrated Security Trailer, or M.I.S.T., is a new product that Axis Global Enterprises is introducing, which resolves the security challenges and limitations that have plagued jobsites and event venues for decades. This unique product is powered by solar panels, eliminating the need for electricity, and is highly mobile, eliminating the complex and cumbersome task of having to locate or build a site to mount security cameras and equipment. Gone are the days of starting a job and "hoping for the best" until security can be installed – with the M.I.S.T., jobsites are secure from day one, helping you reduce risk and maximize profits.
About GENEDGE
GENEDGE is the Commonwealth's management consulting enterprise whose mission is to enhance the productivity and technological performance of the Virginia's manufacturing and industry. GENEDGE delivers consultation-based expertise and technology to more than 200 companies each year. Their team helps clients expand, diversify, improve top- and bottom-line results, create jobs and sustain employment, all by helping clients strategically innovate, compete and grow.
Their national affiliation with the Manufacturing Extension Partnership (MEP) network provides access to industry-wide services and proven, results-based solutions. GENEDGE affiliates include the Manufacturing Technology Center (MTC) in Wytheville, VA, the Old Dominion University Business Gateway (ODUBG) in Norfolk, VA, and a premier network of over 50 partners and service providers. For more information please visit 
www.genedge.org
.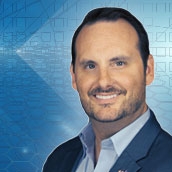 Latest posts by Ross Vierra
(see all)