With a Z-Wave® enabled smart thermostat as part of your smart security and automation system, you can save money on your monthly energy bill and feel good about the energy you're saving. But the savings don't end there. 
Even if you already own a smart thermostat, you may not be aware that local utility providers offer demand response programs to help you make a bigger impact and get more back from it. With our Give Back, Get Back program, we can connect you to your local utility provider's demand response program so you can get this benefit for yourself. 
What the Smart Thermostat Starts With
When you first add a smart thermostat to your security and automation technology, you immediately notice the ways in which it can give you more comfort and better energy savings. A smart thermostat enables you to: 
Program your HVAC to be triggered when you arm or disarm your security system. 

Design customized scenes to keep energy use under control while staying comfortable inside. 

Use your mobile app to control your smart thermostat on the go. 

Experience fewer indoor temperature swings and enjoy a more pleasant indoor climate. 
But now, when temperatures are at their peak for the year and your HVAC is used more actively, having a smart thermostat can do even more to help you stabilize your energy bill. With the Give Back, Get Back program, you can partner with your local utility provider to ease the load on your community's power grid. Your provider will do this by making small adjustments to your smart thermostat at peak events throughout the season. 
This lowers your bill while helping everyone; your area is less likely to see blackouts, and energy can be less expensive in the critical summer months. The utility company will give you a notice of their adjustments in advance, and you can opt out of a single event or the whole program at any point. 
Enrolling in this Smart Energy Program 
The Give Back, Get Back program is easy to enroll in, but it's only available to customers who own a smart thermostat. If you have not yet purchased one, now is the perfect time. Call ASI  Security to learn about our smart thermostat and its many energy saving benefits. 
About ASI Security
ASI Security has been the premier choice for business and residential security since 1995. Let our team help you safeguard your family and your business assets, utilizing the most advanced security technology on the market today: security, security cameras, access control and other smart home and business solutions. All of these are at your fingertips, along with professional installation and monitoring, from ASI Security. Call us at (757) 989-0718 to request a complimentary security consultation.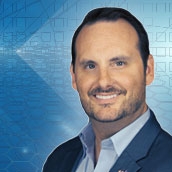 Latest posts by Ross Vierra
(see all)