Virginia Beach, VA, October 12, 2016 – The United States Mint has awarded a multi-state contract to Axis Global Enterprises (Axis) to provide, install, test and maintain new Under Vehicle Inspection Systems to nine (9) U.S. Mint locations in the United States.
According to CEO Ross Vierra, "This new contract showcases Axis Global Enterprises' diverse technical capabilities and extensive reach for clients operating in both public and private sectors". The work will take place over the next six (6) months and will include six (6) locations, including Washington, DC, San Francisco, CA, Fort Knox, KY and more.
About the Under Vehicle Inspection Systems (UVIS)
An Under Vehicle Inspection Systems (UVIS) provides a safe, rapid and thorough method of examining commercial and passenger vehicles' undercarriages. With this technology, the entire underside of the vehicle is scanned to provide a complete full-color image that can be magnified up to 12 times, all within a matter of seconds.
About the United States Mint
Established is 1792, the United States Mint produces coins for circulation for the United States to conduct trade and commerce, and control the movement of the bullion. Originally part of the State Department, today the U.S. Mint operates as an independent agency under the Department of the Treasury, with several branch facilities operating nationwide.
About Axis Global Enterprises
Axis Global Enterprises is a full service, Class A General Contractor, providing both construction and integrated security technology (dba ASI Security) solutions to government, military, and commercial clients nationwide. Based in Virginia, Axis is fully certified, licensed, bonded and insured, and is a minority-owner, SBA 8(a), Service-Disabled Veteran-Owned Small Business (SDVOSB). For more information, please visit www.axisge.com.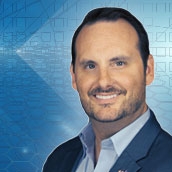 Latest posts by Ross Vierra
(see all)