Travel restrictions are lifted, destinations are opening up, and you're ready to hit the road for a summer getaway. It's exciting, but you may be worried about leaving the house unoccupied for the first time all year. Fortunately, your smart home security system can help. Here's what it can do while you're away. 
Keep the house secure while giving you on-demand status updates.  
We've all left the house hastily at some point, unintentionally leaving it vulnerable to a possible break-in. Did you accidentally leave a window cracked? Is there a chance the garage door was left open…even by a few inches? You can find out quickly with the help of your smart home security app. Check the app to see whether something is amiss; then, use your phone to close the garage door and ask a neighbor to close the window (you can let them in remotely, if your door has a smart lock). Your app makes it easy to check the status of your home security. 
Let helpers and guests come in as needed. 
Whether you have a dog walker, plant waterer or a houseguest coming in while you're away, you can let them in without compromising on home security. Your smart locked door can be opened remotely by you, or you can give your visitors temporary user codes so they can let themselves in. When they leave, use the phone to lock back up; it's simple and stress-free. There's no need to weaken your fortress with the old key-under-the-mat trick. This is modern home security management that leaves those practices in the past. 
Defend your deliveries against thieves. 
If packages are scheduled to be delivered in your absence, you don't want to let them sit on the doorstep. Not only is that leaving your package susceptible to package thieves; it's also sending a clear message to criminals that no one is home. Fortunately, you can avoid both by putting your smart locks to use. When your delivery arrives, you'll get a text alert; swipe on it to see your driver at the door. Quickly greet them, ask them to hold on while you open the door remotely so they can leave the package inside, and then lock the door remotely as they walk away. It all happens in a matter of seconds, keeping your package safe and removing any trace of your absence from view. 
Control energy use and prevent water damage. 
Leaving the window cracked or forgetting to adjust the thermostat can be a costly mistake when you're away from home for multiple nights. Either of these things can trigger days of endless air conditioning use at full blast, raising your bill and wasting that energy. But with a smart thermostat, you can circumvent this by adjusting the temperature so the AC doesn't kick on until the temperature reaches the threshold you've determined. Meanwhile, you can also avoid the post-vacation nightmare of coming home to a flooded home by making sure your system has water sensors included.
These sensors alert you to flooding in the home before it's too late; you'll be able to call someone you trust to come over and turn off the water at the source. 
You deserve worry-free travel this summer; we have smart home technology that can help send your worries packing. Find out about any of the features mentioned here by calling ASI Security. We look forward to assisting you. 
About ASI Security
ASI Security has been the premier choice for business and residential security since 1995. Let our team help you safeguard your family and your business assets, utilizing the most advanced security technology on the market today: security, security cameras, access control and other smart home and business solutions. All of these are at your fingertips, along with professional installation and monitoring, from ASI Security. Call us at (757) 989-0718 to request a complimentary security consultation.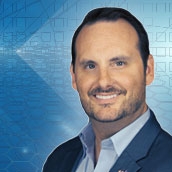 Latest posts by Ross Vierra
(see all)