Today's rental property tenants are upwardly mobile millennial and Gen Z consumers who know what to look for in a building. When it comes to finding a place to call home, these young professionals put security as a top priority, no matter how long they plan to stay. A security industry survey of adults in this age group revealed these key takeaways for property managers concerned with retaining tenants for longer periods of time. 
Long-term tenants put security first. 
A vast majority of tenants surveyed (72%) had long-term plans to live in their current apartment building for six months or longer. Among that group of respondents, safety and security were registered as top priorities. 
Today's tenants don't feel secure. 
Unfortunately, only 26% of those tenants who prioritized safety reported feeling secure in their current buildings.
In fact, 52% of the tenants overall stated they would feel safer if their property managers installed smart security technologies, like keyless access control systems to their units. 
Package protection is a priority.
We all order products online, but rental property tenants are more likely to order everything from dinner to groceries to be delivered, in addition to packages. Motion-triggered cameras that discourage theft are on the security wish list of these tenants; 40% report having had a package stolen in the recent past. 
More security equals longer stays. 
An overwhelming 75% of those surveyed stated that they would be more likely to continue renting in a building that offered keyless access control, especially if there was a mobile app component for them as end users. 
Call ASI Security to Learn More
ASI Security can meet the security demands of today's tenants, so that their property managers improve tenant retention and remain profitable. Because we understand that building security is not a one-size-fits-all endeavor, we can build a customized security solution that gives property managers complete control while still delivering the protection tenants need. If you are a property manager or building owner, contact us to discuss access control for units and other helpful building security technology.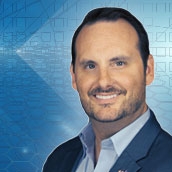 Latest posts by Ross Vierra
(see all)