The retail industry has never faced more security challenges than it does now — amid smash and grab burglaries, flash mob robberies and other brazen forms of organized theft across the United States. If you manage a retail operation, you need powerful, reliable electronic security solutions to help protect your inventory from theft and your other assets from property damage. ASI Security has those solutions. Here's what we offer. 
Anti-Theft Systems 
It's your inventory that thieves are after; stop them from accessing it with effective anti-theft solutions, like radio-frequency identification (RFID) tags. Because RFID tags are embedded in the item, they provide better anti-theft protection than barcodes and other antiquated technology. ASI Security can use RFID tags to support retailers who want item-level inventory protection from the warehouse to the checkout line. Our goal is for you to display your merchandise with confidence and never lose inventory from theft again. 
Onsite Access Control 
In addition to fire code and building capacity concerns, the risk of theft is an urgent reason why managing building traffic is imperative in a retail space. With an electronic access control system, retail managers can gain better control over the flow of traffic, prohibit access to restricted areas, and have a timestamped record of who attempted to gain access to protected areas at specific times of day.
Furthermore, you can maximize the layout of your store and elevate the security of your checkout areas by combining video surveillance and access control systems. Ask us about this powerful combination. 
Remote Store Surveillance 
Onsite managers have their hands full with managing staff and other tasks. Owners, upper management. and other security stakeholders can get a birdseye view from any location with the remote video surveillance tools we make available. Monitor the store from any personal device with a web connection: computer, tablet or smartphone. It's easy to log into your account and check on cameras, access logs, and more. 
The security of the retail industry is in the balance, but we have tools to help you protect your operation. To discuss solving security challenges for retail with powerful electronic systems, call ASI Security now. We're ready to help you gain control.  
About ASI Security
ASI Security is a Class A General Contractor, providing both construction and integrated security technology solutions to government, military, and commercial clients nationwide. Based in Virginia, ASI Security is fully certified, licensed, bonded and insured, and is a minority-owner, SBA 8(a), Service-Disabled Veteran-Owned Small Business (SDVOSB).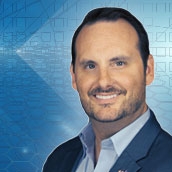 Latest posts by Ross Vierra
(see all)