We've made some big strides in the fight against COVID, and life is finally getting back to normal. However, some parts of quarantine life seem here to stay: for example, continuing to shop and dine using home delivery services. For some of us, the convenience of ordering in is a game-changer we don't want to give up. It offers so many benefits — but there's still a risk involved, and that risk shouldn't be ignored. 
Home delivery contact can spread germs and viruses. 
It's true that home delivery is safer than being in a crowd. However, the service is not exempt from communicable viruses and germs. If a delivery person is infected, then even the minimal contact you make with him could put you at risk. 
Even as the pandemic winds down, many Americans remain concerned about this; in fact, one-third of delivery consumers say they wait until the driver is back in the vehicle before opening the door. But there's good news: With one small but powerful home security tool, you can protect your health by keeping your home deliveries hands-free.
Show your appreciation without risking transmission. 
Now more than ever, we're thankful for the people who deliver our groceries, restaurant orders and packages. We want to show these workers our appreciation; however, we want to do it without excessive contact. That's where our Touchless Video Doorbell comes in. 
With this small home security device, you can have powerful protection from the risk of viral transmission. Here's how it works. 
When your Touchless Video Doorbell rings, you'll receive a phone alert. 

From wherever you are, you can swipe on the alert while the driver is at the door. 

Using the built-in, two-way voice technology, thank your driver for their great work. 
Ask about this and other home security devices. 
The Touchless Video Doorbell offers the perfect way to continue using all the delivery services you've become accustomed to, without putting anyone's health at risk. To speak with one of our experienced security professionals about this or other home security devices, call ASI Security today. We will be glad to answer your questions. 
About ASI Security
ASI Security has been the premier choice for business and residential security since 1995. Let our team help you safeguard your family and your business assets, utilizing the most advanced security technology on the market today: security, security cameras, access control and other smart home and business solutions. All of these are at your fingertips, along with professional installation and monitoring, from ASI Security. Call us at (757) 989-0718 to request a complimentary security consultation.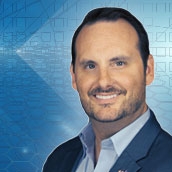 Latest posts by Ross Vierra
(see all)