Axis Global Enterprises, Incorporated, a Virginia Beach based commercial general contracting company, is pleased to announce construction is underway for the first ever Kolache Factory on the east coast.
The highly anticipated fast-food bakery-style restaurant will be located at 460 South Independence Boulevard in Virginia Beach, in a space that originally housed a branch bank and later to a medical office. Situated just off Interstate 264 and south of the Virginia Beach Town Center, Kolache Factory will be in a prime location to serve up its infamous pastry rolls.
In November 2014, franchise owner, Chris Klein, came to Axis Global Enterprises with a location and a franchise. Axis assisted Chris with budget, scheduling and design. Since then, Axis has worked with Tony Kozel from the Kolache corporate office who handles design and construction/real estate for the company's franchises.
Axis Global Enterprises first began work on the building's exterior in June and was awarded the contract for the interior build-out in August. This second phase is set to begin this month, with a completion date set for December.
About Kolache Factory
Kolache Factory has been recognized nationwide as one of the Top 5 Drive-thru's in America by
the Food Network, one of the fastest growing companies in Houston, and was recently named   among the top 50 food service bakeries in the United States by Modern Baking magazine. In addition, Franchise Times magazine listed Kolache Factory as one of the top 20 bakery-cafés to watch.
Kolache Factory is privately owned and operated, and headquartered in Houston, Texas. The franchise has locations in Texas, Indiana, Montana and Kansas, with additional stores opening in various cities around the country.
About Axis Global Enterprises
Axis Global Enterprises, Incorporated, is certified as a SBA 8(a), DBE, Service Disabled Veteran Owned Small Business (SDVOSB), providing superior construction and security technology solutions with the depth and resources of a large company and the attention and responsiveness of a small business enterprise. Axis is positioned to offer comprehensive capabilities to commercial and government clients nationwide and is dedicated to delivering premium solutions on time and on budget. For more information, visit our website at axisge.com or call (757) 857-4777.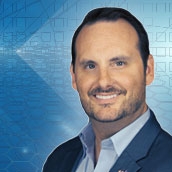 Latest posts by Ross Vierra
(see all)